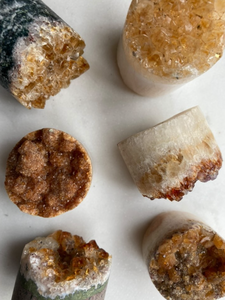 The prettiest Citrine Druzy "towers". Each about 1-2 inches high. 

Citrine, with its yellow hues symbolizes the spiritual qualities of joy and abundance. Citrine also represents spiritual joy, as it spreads positive, energetic light around its aura.

**This is a natural product, and may vary slightly from the image shown.