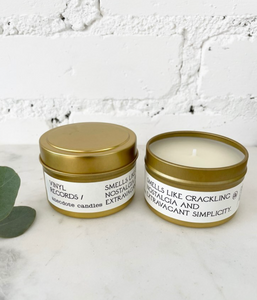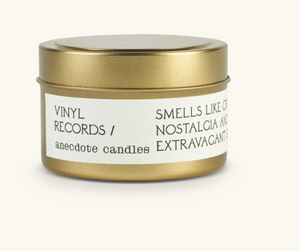 From Anecdote Candles:  Black Oud - Turn back time with this aromatic melody. Opening notes of bergamot, jasmine and amber are balanced with a soothing base of sandalwood and oud. The result is a scent that's as subtle as it is bold.
Travel tin (3.4 oz)
Burns for 25 - 35 hours. Measures 2.25" in diameter and 1.75" in height. Perfect for traveling or testing in smaller spaces like bathrooms.
Always follow the safety instructions when burning candles. Please trim wick to ¼" before burning to allow for a clean burn. Allow candle to burn to the edge of the vessel for a longer burn. Do not burn for more than 3 hours at a time. Never leave a candle burning unattended or within reach of drafts, pets, or small children.