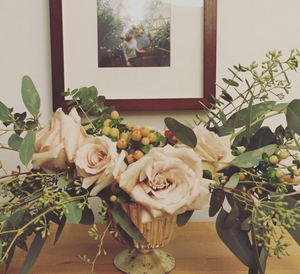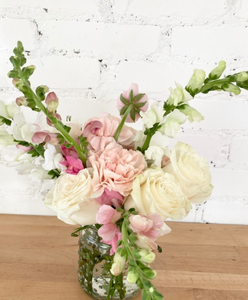 These small arrangements that make the sweetest addition to gatherings of any size. 
Styles and materials will vary depending on season and availability. 
Simple arrangements: more prominent greenery with 1-2 types of blooms.
Classic arrangements: more flower-forward, and will include at least 2-3 flower varietals. 
Please allow up to 3 days between order purchase date and scheduled delivery date while we get our site up and running. 
**We are still getting our site up and running and are in the process of adding additional styles to our catalog! We would love to chat with you about your dream floral pieces to help you put together the perfect order. Let's chat! Send us an e-mail at hello@highlandandheather.com**