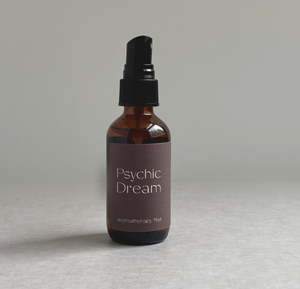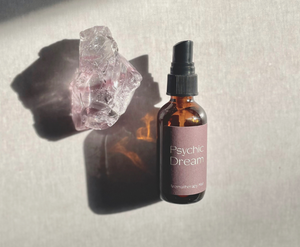 From Species By The Thousands: 2oz Psychic Dream aromatherapy spray envelops you in a warm embrace with a blended scent of cedarwood, mugwort, and lavender. Enhance your dream life and spray on your pillow to help find insight in your dreams.

Created with intention using organic and wildcrafted essential oils, these aromatherapy sprays are ideal for body, linen, meditation, and personal spaces. Shake gently before use.
•Distilled water •Witch hazel •Cedarwood essential oil •Mugwort essential oil •Lavender essential oil •Available in 2 oz and 4 oz sizes •Comes in an amber glass bottle •Handmade in The Catskills.